ERG
How to Create An Effective ERG Leadership Structure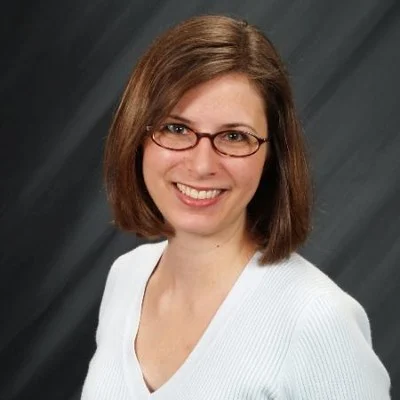 LAURA FRANCIS
Mentoring Community Director and Workplace Mentoring Expert
Apr 11, 2023
Employee Resource Groups, or ERGs, are an excellent way to offer employees from diverse backgrounds the space they need to learn, grow, and form valuable communities at work. However, you'll find that in most cases, ERG participation can't (and shouldn't) be forced. That includes ERG leadership roles. Most employees won't join a group where no clear structure exists. And yes, your ERGs do need structure. When you incentive ERG leadership participation and then create an effective ERG leadership structure, you're far more likely to get the type of results you want to see.
In this, we're going to cover a few important topics related to ERGs:
The type of leadership roles you should consider for ERGs
ERG leadership qualifications
How to attract team members to join and take on leadership roles in your ERGs
How to make assess and measure the success of your approach
What Is ERG Leadership All About?
As fun as anarchy sometimes sounds (No rules! No consequences!), it's usually not a very effective way to run a group. Especially not an ERG in a business setting. We humans have a natural tendency to either take fill gaps in leadership in group settings or elect someone to take on that role. It's because leaderless groups are hard to manage and, therefore, hard to enjoy.
Learnloft compiled a fairly succinct list of what happens to leaderless teams — ERGs included:
Indecisiveness
Disorganization
Ethical slips
Fragmentation
No vision
None of these sound appealing for an employee resource group. Individuals who join a group with no clear ERG leadership structure are more likely than not going to quit that group, fast. And those who do decide to stick it out may not be heavily engaged, will likely leave bad feedback on participant surveys, and ultimately convince your executive leaders that your employee resource groups aren't worth the spend.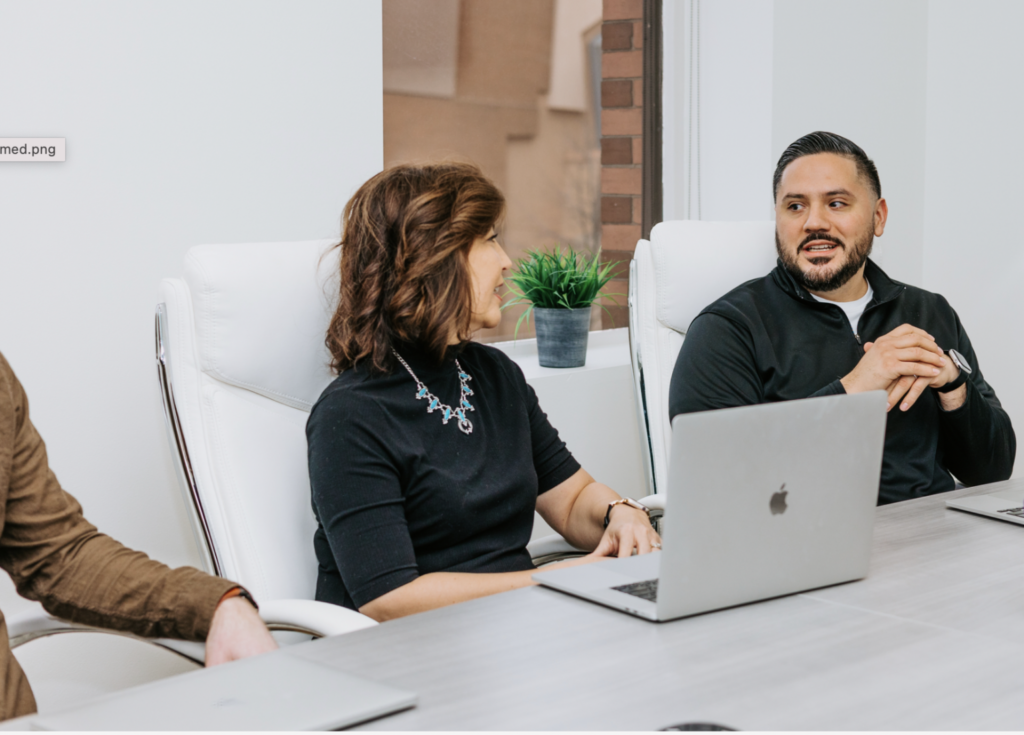 Note that there are many different types of ERG metrics that will help prove the effective sof your programs. We've written about these previously, and they include (but are not limited to):
Participation rates
Satisfaction rates
Retention rates
Promotion rates
ERG ROI
It's safe to assume that if your ERG is running wild without leadership of any kind, all of these metrics will be low. They'll certainly be lower than you want them to be. And that will likely be low enough that your executive leaders will never sign off on ERG spending of any kind without some serious external evidence proving the value of ERGs beyond a reasonable doubt.
Long story short here: Don't slack on finding and supporting an effective ERG leadership structure. The current and future existence of your ERGs depends on good leadership.
Types of ERG Leadership Roles
Keep these two important details in mind before you read this list:
First, ERG participation is completely voluntary. Your leaders are often uncompensated (we'll talk more about this later). They're simply passionate about engagement, retention, equal access, and having a voice within your organization for people like them.
Secondly, while they are often willing to be liaisons between your organization's leadership and the groups they represent, they are not moles or spies. If you treat them like that, they'll grow resentful and will likely quit. That's what happened to the

founder of GitHub's Black ERG

.
ERGs are pivotal for promoting DEI in your organization. These groups can help your team members from underrepresented and marginalized groups find others who have a similar experience. It allows them to learn from each other, build community, grow, and ultimately, encourages them to stay longer at your organization. When they feel they can't find that kind of community at another company, they're not going to leave quickly.
The individuals that take on leadership roles are, therefore, incredibly important. And the roles you create within those groups are just as important.
Here are some of the leadership roles that one should consider for an ERG:
President/Chair
Vice President/Vice Chair
Secretary
Treasurer
Communications Lead
Event Coordinator
Membership Lead
Mentorship Lead
Not all ERGs are going to need or have the capacity for all of these roles. And how those roles are structured will depend on what your ERG participants want from that group. For example, if your ERG is going to focus on networking and skill development, you're almost certainly going to have a President, Communications Lead, Events Coordinator, and Mentorship Lead. But if that group has no funding or financial resources (.e.g, your organization isn't allocating any kind of budget), you probably won't have a Treasurer.
All the same, having at least a few leadership roles, or even one, depending on the size of the ERG, will help create structure and stability in the group. Additionally, these leaders can help create a sense of belonging, foster member engagement, and facilitate communication and collaboration within the ERG and with other departments in the company.
Let's explore these roles in a bit more depth.
1. President/Chair
The President or Chair of the ERG is responsible for goal alignment and management of the group's objectives. The individual serving in this role will be the public face and representative of the ERG and its main point of contact with executive leaders and the organization. This role may also be responsible for creating the overall direction and purpose of the ERG, although that may be something that's more democratically decided on within the group.
2. Vice President/Vice Chair
The Vice President/Vice Chair role is a support role within the ERG leadership structure. This individual takes on the primary leadership responsibilities as needed. Smaller ERGs likely won't need this role. Beyond a certain size, this role will be necessary and will help take some of the bandwidth off of the group's President/Chair. If this role does exist in an ERG, the individual filling the position may be the primary liaison between other ERGs and leaders of other internal groups.
3. Secretary
In an ERG, the Secretary's role is responsible for record-keeping and maintaining, and communicating group rules to its members. This individual will help schedule and structure meetings for the group. Thankfully, an increasingly large number of tools and automation make this role fairly easy to fulfill. As a result, a President or Vice President can more easily take on this responsibility in smaller ERGs.
4. Treasurer
On the chance that your organization has allocated funding, a Treasurer may be necessary for the group. This individual will be responsible for overseeing and managing the group's budget and finances and maintaining spending records. If the group is allowed to raise funds independently, the Treasurer will be the primary person responsible for organizing and tracking fundraising efforts.
5. Communications Lead
Group communication is important. Under normal circumstances, this would fall on the shoulders of the President or Vice President. But some groups may decide that a separate Communications Lead is a good idea. If so, this role will be the primary person taking on internal and external communications, including social media, email newsletters, and website content. They ensure that members are informed about ERG activities and promote the ERG's initiatives across the organization.
6. Event Coordinator
One of the boons of joining and participating in an ERG is the chance to create and attend events structured around that group's interests. A budget obviously helps with this. Even without a budget, however, an employee resource group may be able to organize events, such as guest speakers and networking events, that align with the group's mission and give members the opportunities they lack outside of the group.
7. Membership Lead
The larger your organization, the more likely it is that your ERG will need to ramp up its recruitment efforts. Particularly if you find that ERG membership is tied to positive workplace outcomes (like increased engagement and retention), recruitment is going to be top-0f-mind. Creating and sustaining a Membership Lead role will help with those efforts, as this individual will be responsible for recruiting and retaining members.
9. Mentorship Lead
Coqual found that Black workers are significantly more likely to state that they struggle to advance in their careers. Much of this comes down to a lack of mentorship opportunities. This problem doesn't just exist for Black workers. The mentoring gap for underrepresented groups in the workplace is huge. It is a key reason why many women, Black workers, and Hispanic workers historically struggle to rise within an organization. The Mentorship Lead coordinates the ERG's mentorship program and matches members with mentors who can provide guidance and support. They also work with other leaders to develop mentorship resources and opportunities that support members' personal and professional growth.
How to Recruit ERG Leadership
Now comes the hard part. ERG leadership recruitment is never easy. The primary reason for this is one we've already stated multiple times: ERGs are voluntary, and it's a role that's often compensated. When workers, who are already stretched beyond the max, are asked to take on a new role or responsibility, it can feel like a huge burden.
More often than not, as long as the size of your target ERG population is large enough, someone wants to serve in the ERG leadership roles you've envisioned. You may need to get strategic in how you convince them to take on those roles. Here are some strategies you can use: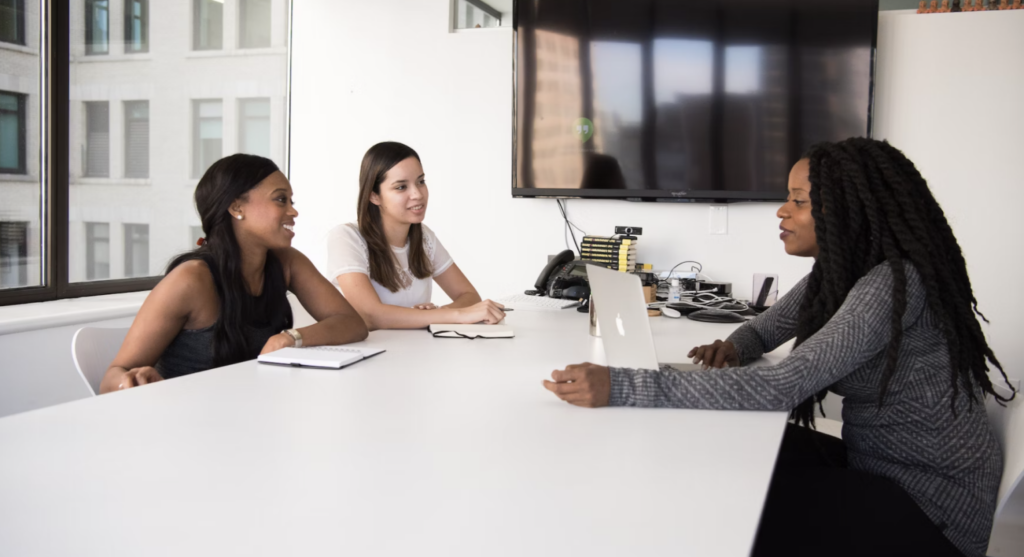 1. Compensate ERG leaders for their time
There's no getting around this one. The absolutely fastest way to get individuals to volunteer their time in an ERG leadership role is to compensate them for that time. Financial incentives for ERG leadership make sense, and it's a no-brainer. Yet only 5% of companies compensate ERG leaders. That's an abysmally small amount for a role of such importance.
How much should you compensate an ERG leader? We can't really tell you that one. That depends on what your budget will allow. But if you look at the data, it's probably a small price to pay with a significant ROI. Participation in ERGs increases employee retention. AT&T, at one point, reported that retention among participants in its 11,000+ member Black ERG was over 85%.
2. Treat recruitment like marketing
Take a marketing approach to recruitment. Don't just send vague emails to potential leaders. Instead, put some effort into it and take a few notes from your marketing team.
Taking a marketing approach to recruiting ERG leaders involves identifying and the target audience, developing a compelling message and utilizing speaking to them across various channels.
Consider doing the following:
Create a persona of the ideal ERG leader candidate. For example, that individual may be at a manager level or above, have 2+ years of tenure at the organization, and be well-known and respected among their peers at the organization.
Craft a message that speaks to these characteristics and highlights the benefits of being an ERG leader, such as career development and the ability to make an impact.
Speak to that individual directly and multiple times if necessary.
If financial incentives are available, highlight those.
3. Pull out the data
Sometimes, ERG leaders may be persuaded to take on leadership if they understand why it's important. Your metrics may not be widely shared at the organization, but you can pull these out to show why that leader's involvement is needed. For example, if your organization is struggling with high turnover, share those numbers. Help that potential ERG leader understand how their leadership can boost retention. Show them what value retention holds for them and the organization.
You can apply the same idea to other metrics that might matter to your organization or the ERG leader.
Support ERG Leadership with Software
There's another simple solution to getting leaders to join ERGs: Provide the structure they need with software. ERG leaders may hesitate to join if they have to do all of the work. But if they have software available to support their efforts, they're far more likely to say yes. ERG software will allow you and your ERG leaders to accomplish everything they want to do from the program, including:
Event organization
Mentor matching
Promotion and career mobility tracking
Participant surveys
ROI
There's more, of course. Overall, software can reduce ERG managers' and leaders' time investment by 42%. That's huge, especially for a volunteer leadership role that's exceptionally valuable to your organization.
Be a hero and solve your biggest recruitment problem. Book a demo to learn more about ERG software.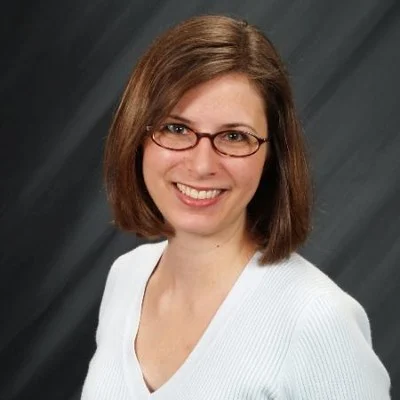 LAURA FRANCIS
Laura Francis is the Mentoring Community Director for MentorcliQ. As a proud mom of a child with disabilities, she enjoys writing about the connections she sees in her personal life and professional life. Her articles can be found on the MentorcliQ Blog, in Training Journal and Chief Learning Officer magazine, as well as on ATD, Training Industry, and other learning and development websites.