There's no getting around the need for diversity, equity, and inclusion (DEI) in 2023 and beyond. Yet the sensitivity (and sometimes oversensitivity) around DEI has led many HR professionals to stumble on this. Strategies can be hard to come by and implement with confidence. The reality is that your best strategy is one that's already popular: Employee Resource Groups. Because it's people-led, an ERG DEI strategy is one of the most effective tools available to help companies authentically reach their DEI goals.
In this post, you'll learn:
Why DEI is increasingly important for employees (especially in a post-COVID environment)
Why leading DEI change requires visibility
Why ERG DEI strategies solve your biggest DEI challenges and fears
Workers are looking to find ways to connect with those of a similar background in safe spaces designed around their unique life experiences. Companies that use Employee Resource Groups are far more capable of offering them that space. 
Learn more about how a DEI culture platform can add structured management and data insights to your ERG DEI strategy.
The Why: DEI and Inclusion Are an Imperative
Diversity, equity, and inclusion (DEI) initiatives must be a priority for organizations in 2022. The pandemic caused widespread epiphanies among professionals, leading many to decide that work must be about more than just money. 
An astounding 80% of people now want to work for an organization that values DEI. Companies that fail to make culture-building, belonging and equity pillars of their employee retention strategy risk losing their most valuable talent, which could hamper their ability to attract new workers. 
Organizations are most successful when employees feel comfortable bringing their authentic selves to work every day. 
Yet 97% of black workers are nervous about heading back into the office in the coming year. Why? Their negative experiences with racial discrimination, microaggressions, and race-based glass ceilings while working in physical offices resulted in most black workers feeling happier while working remotely. 
Organizations may be chomping at the bit to get workers back into the office, but back-to-office efforts should centralize your DEI initiatives. 
The future of work is now one where inclusion is as critical to businesses as marketing and sales. When talent professionals from historically underrepresented groups have visibility within the organization, they are better able to form clear career pathways and they can play a pivotal role in efforts to build an inclusive work culture and community. This ultimately creates a stronger foundation for the company to achieve its retention, growth, and revenue goals.
DEI Strategy #1: Lead Change with Visibility
Organizations must consider whether their underrepresented team members are realistically visible within the organization. That starts with understanding what "visibility" actually means and how to avoid making critical errors within that concept.
Organizations tend to make a large number of mistakes when this becomes their concept of visibility, leading them to alienate workers instead of celebrating them.
Visibility is NOT:

Simply celebrating team members from different cultures and backgrounds during select times of the year (such as Black History Month or LGBT Pride Month),

Visibility IS:

Giving workers from underrepresented groups more access to organizational leaders, more leadership opportunities, and chances to engage in relationships that further their skills and career development. 
Organizations tend to make a large number of mistakes when this becomes their concept of visibility, leading them to alienate workers instead of celebrating them.
Do a DEI visibility check
Start by evaluating the most visible aspect of your organization: your leadership teams.
What percentage of your managers, team leaders, project leaders, directors, and executives are from people groups that are historically underrepresented within organizational leadership? How does that compare to the organization as a whole? 
A drought of visibility at the top levels could be a stumbling block for your organization, leading professionals from minority groups to go unseen.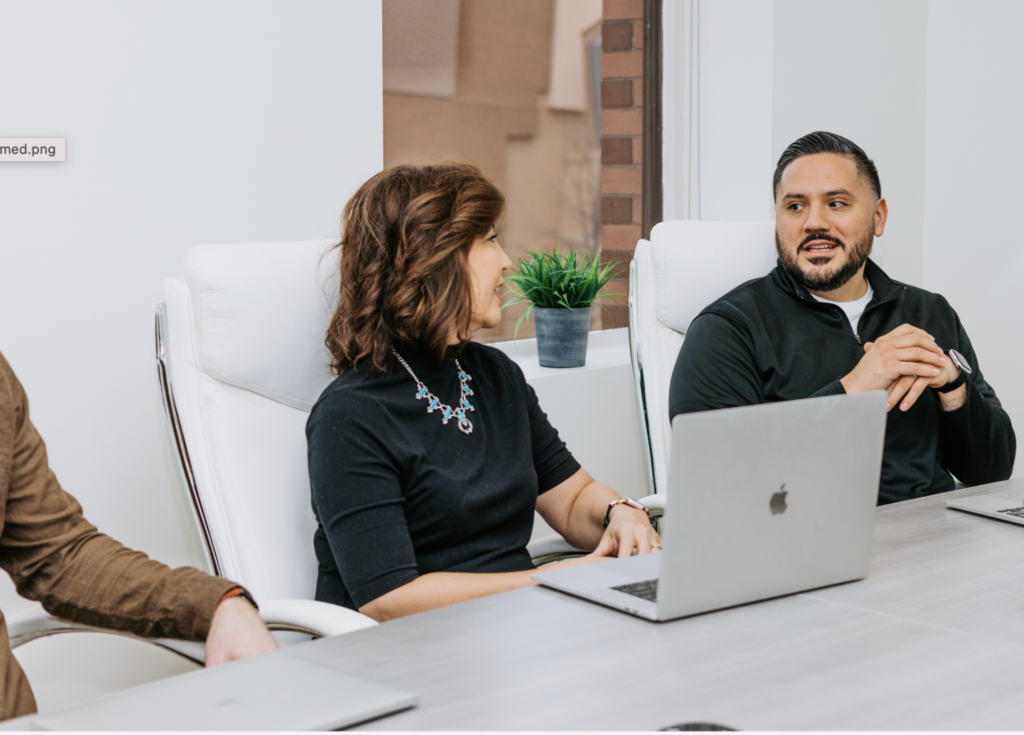 Given nearly 75% of executives pick protégés like themselves, it's easy to understand why visibility is an issue that needs to be addressed. Hiring more diverse leaders and putting diverse talent into situations where they're more likely to be seen and appreciated by organizational leaders is just one avenue to explore. 
This is why an ERG DEI strategy is important. ERGs give diverse employees more opportunities to grow, learn, and network in ways that will uplift their careers. As McKinsey noted in a 2022 study on employee resource groups, ERGs help companies promote diversity and improve companies' ability to recruit and hire more diverse talent.
DEI Strategy #2: An ERG DEI Solution Dissolves Roadblocks to Career Advancement
Even with the onset of AI to supplement tasks, labor shortages are now part of our future. Employers struggled to fill 10 million open positions in the US alone throughout 2021 and 2022. That's not likely to change in the future, especially with impending population declines.
The Kansas City Federal Reserve took note of this issue in an economic bulletin titled "Lower Labor Force Participation and Slower Population Growth Pose Challenges for Employees." The high-level takeaway? Cities, states, and businesses need to figure out how to boost labor market participation, or they'll be in for a world of hurt.
Consequently, employee retention has become more important than ever, especially since 82% of workers would leave an employer that doesn't offer career pathing. 
This problem is compounded for underrepresented groups, something we've already established in the previous section. Visibility is a key to career success. If underrepresented workers aren't on the radar of those who can benefit their careers, how can they grow?
Employee Resource Groups are a perfect place to insert career pathing strategies. For example, you can have ERG leaders hold career pathing sessions. Or, you can use your ERGs as a way to connect participants into mentoring relationships with career professionals who can help them better navigate their careers.
Career pathing starts with effective connections and leadership opportunities. It's enhanced with ERGs that create connection pathways both inside and outside of those groups.
Types of career pathing opportunities
As you look to improve career pathing and career development, consider the following type of programs or engagements:
ERGs or Affinity Groups: Increases connections amongst people who share identities or experiences to develop skills and grow in their careers.
High Potentials Programs: Solves leadership shortages in companies exposing high performers to leaders who can guide their careers while supporting the business.
Women's Network: Boosts the careers of women by providing visibility and developing key allies in leadership positions.
Networking Events: Creates opportunities to build new connections for career pathing and advice.
Unseen workers can't grow their careers if they remain in the shadows. Organizations can solve this problem by creating spaces and opportunities for tangible, career-benefiting connections, encouraging majority-group decision-makers to participate (but not lead) in these spaces, and giving team members from underrepresented groups leadership opportunities and a clear voice.
An ERG DEI strategy is just a starting point, but it's a good one. Your company can leverage employee resource groups as leadership talent pools and use ERGs as the launch pad for programs that build important connection pathways between talent professionals and organizational leadership. 
DEI Strategy #3: Build an Organization-Wide Culture of Inclusion
Workplace culture can make or break an organization. One survey found that 56% of workers value companies with a strong culture. And 70% of workers value an organization's commitment to DEI. 
Once again, your organization must circle back to visibility, especially as it pertains to your ERG DEI implementation.
A culture of inclusion is one where everyone within the organization feels seen, heard, and respected. Your people must be able to bring their authentic selves to work.
According to LinkedIn, workplaces with inclusive cultures enjoy the benefits of their hard work:
Higher worker commitment and lower turnover

Increased productivity

Reduced perception of inequity

Better collaboration and cooperation among workers
That culture of inclusion pays incredible dividends. A Harvard Business Review study found that properly-implemented DEI strategies can improve a company's revenue by 19%. And a study on gender diversity and profitability discovered that profitable firms where women comprised 30% of leadership positions saw an average 15% boost in profits compared to those without.  
You can't improve what you can't see
All of that said, there's a harsh reality to any type of program, ERG or otherwise. You can't improve what you don't understand. And you can't understand your DEI or ERG landscape if you don't have a way to track them.
To create a more inclusive company culture, do the following:
Assess your culture in the here and now.

This can include conducting anonymous surveys, examining the make-up of your leadership teams, reviewing your core values, and reviewing existing employee programs. 

Create an action plan to change negative, non-inclusive cultures.

Where does change need to happen? Once you've identified gaps in inclusivity, create a team to explore and create a plan for change.

Be true to your word and implement changes.

Be intentional about making changes to create an inclusive company culture. If you create a plan for change, implement it. But also be thoughtful about it and include ways to

measure and celebrate success

. 
Don't treat this as an exhaustive list, of course. You're limited only by your creativity. But importantly, make sure that representatives from underrepresented groups are part of the discussion process as you plan what programs make sense for your organization.
Structured and Trackable ERGs Create DEI Success
Employee Resource Groups can be the foundation for helping you achieve your biggest DEI goals in 2023 and beyond. With structured and measurable ERGs, your organization can:
Create visibility for talent from underrepresented groups

Establish career pathways with authentic relationships between junior- and senior-level employees 

Build and strengthen inclusive workplace cultures by creating and maintaining spaces for interaction, engagement, and growth
Diverst's ERG software is built to support a wide variety of needs related to creating and sustaining a successful DEI strategy. Features like one-click ERG onboarding, measurable D&I KPIs, career development and advancement solutions, and much more will significantly supercharge your company's DEI landscape. 
Book a demo to learn more about how ERG software can save HR leaders time, money, and the occasional heartache.