Company

Giving the Under-Represented Group a Voice
Diverst is the pioneering Diversity and Inclusion SaaS platform for corporations and government agencies.
Diverst offers a platform for Employee Resources Group engagement, inclusion and belonging processed tools, ERG management, Diversity and Inclusion technology and D&I Metrics.
Who does Diverst represent?
Diverst gives a voice and visibility to under-represented and un-represented employees through inclusion, belonging, up-skilling opportunities and aspirational career trajectories.
The Diverst platform equips organizations with D&I-aligned engagement, mentorship structures, innovation management, causes management, volunteering management, expert content, measurement and predictive data. This increases belonging and cultural inclusion while connecting D&I with ROI.
We are proud to have some of the Fortune 500 most recognized and trusted brands as our clients.
How can Diverst help?
We help organizations increase traction for and obtain ROI from their diversity initiatives.
Diverst's technology provides solutions to organizations that have hired diverse talents and are now looking to move to the next step – inclusion and culture building. Diverst fosters authenticity and drives engagement, enabling organizations to manage, grow and track the progress of their D&I program to fully deliver on the promise of diversity and inclusion.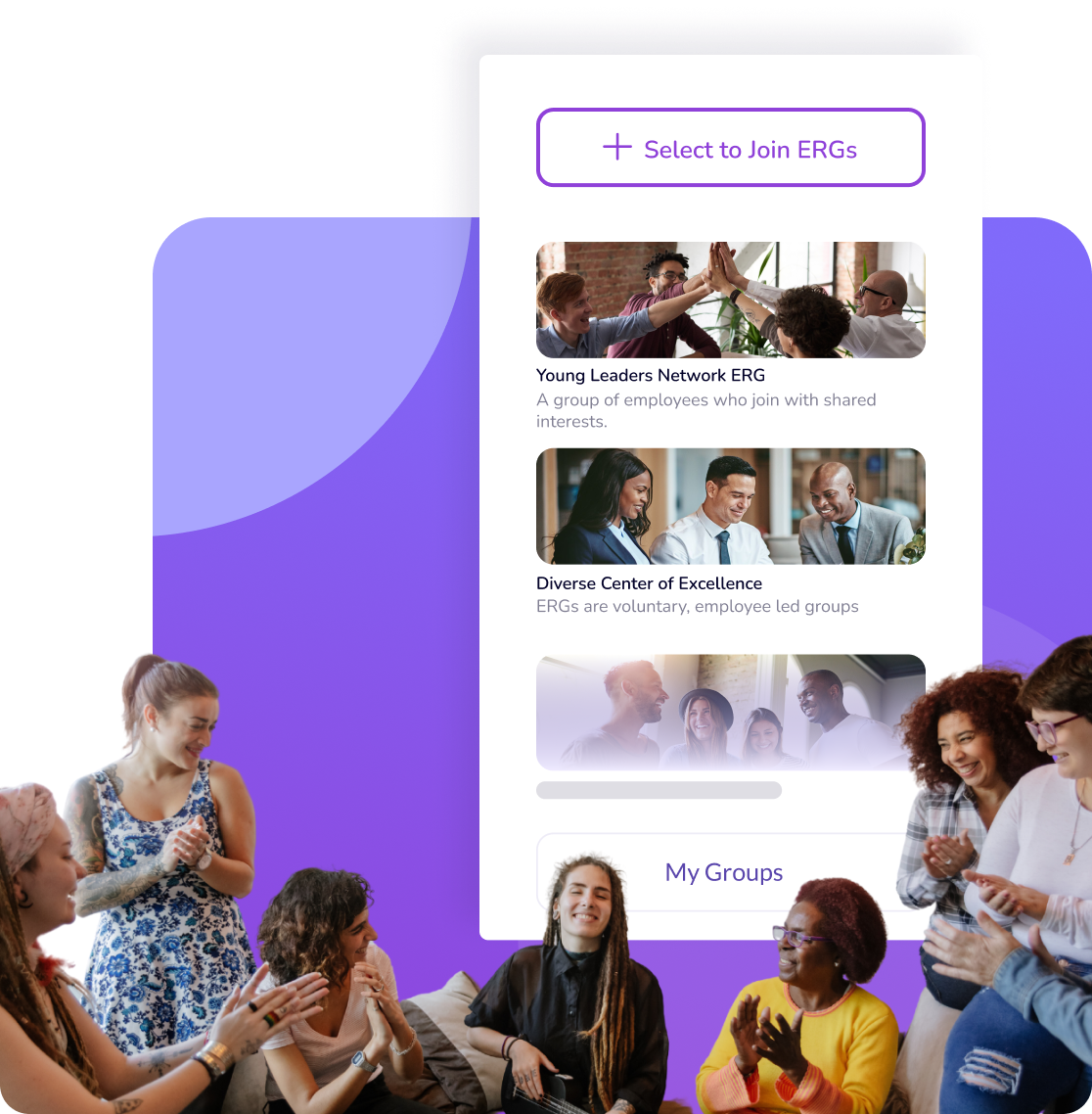 Why choose Diverst?
We are the pioneers of D&I software technology – successfully meshing management and inclusion of your diversity initiatives.
We have a diverse team of experts who have involved themselves with D&I and enterprise software for over 15 years. The deep process knowledge and best practices help us provide our clients with successful implementations, positive ROI and meaningful cultural outcomes.
Our Promise
Always listen to your questions/concerns
Address requests as promptly as possible
Allow you to connect Diverst with tools you already use
Remain user-friendly and simple
Take your feedback into consideration for product development
Diverst SaaS™
Personalized training and resources for your employees and ERG leaders.
Implementation and ERG support from a dedicated implementation manager.
State of the art systems ensure data security and integrity.
Software as a Service (SaaS) plays nicely with your HRIS and Learning Management systems.
Modern UX/UI
An easy to use, intuitive interface for users and managers alike
Usage is all point & click or tap — never anything to install
Easy engagement with dynamic language translation
Data Security and Compliance
We take data security and compliance seriously. We will provide your IT Team with formal documentation as we work to help you onboarding our tool, but for now, here area a few highlights:
Diverst's application has successfully passed a SOC2 Type I and Type II Audit, a copy of the report can be made available by reaching out to support@diverst.com and/or your Customer Success Manager.
Azure Hosting Environment undergoes a number of audits including, but not limited to: SOC 2 Type II and ISO/IEC 27001:2013.
Encryption of data in transit (HTTPS over TLS 1.2 and SFTP with PGP) and at rest (AES-256).
Vulnerability Scanning and Annual Penetration Testing.
Application designed to allow Clients to comply with GDPR, as well as other Privacy Laws and Regulations.
UPTIME GUARANTEE 99.5% MONTHLY UPTIME PERCENTAGE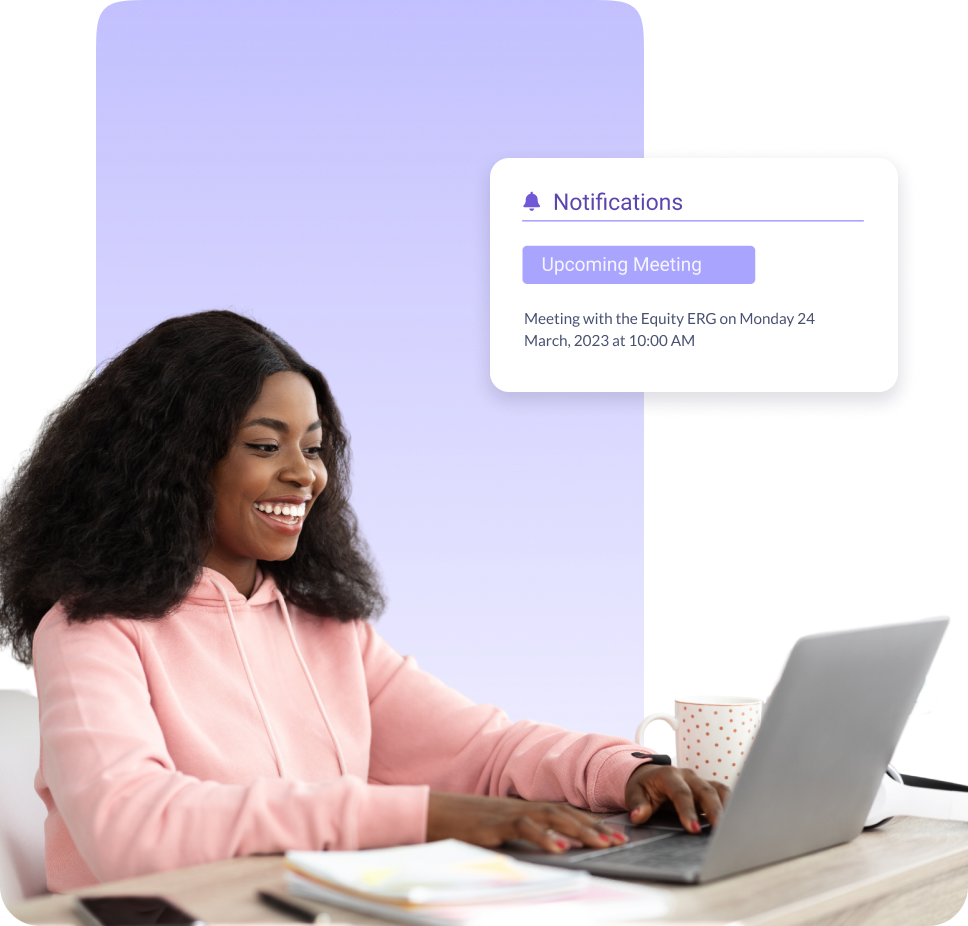 Frequently Asked Questions
Questions more ERG Leaders and DEI Teams have about ERG Management Software
Diverst's Employee Resource Group software is a high-touch, multi-featured platform designed to help enterprise companies and government agencies turn D&I into ROI. Our platform provides the framework to launch, manage, and measure employee resource groups with ease. Companies that use Diverst's ERG software find that it makes all aspects of the user, leader, and admin experience more fluid and, therefore, more enjoyable and more impactful.
Yes! Diverst will work directly with your IT team to pull in your HRIS data. We follow industry-standard privacy and security practices with your HRIS data. To see what this looks like in action,
set up a call
.
Diverst's platform provides both ERG leaders and administrators access to a suite of engagement and participation metrics at both the user and program levels. Visual analytics dashboards deliver actionable insights for stakeholders.
The number one factor is how many employees you have in your organization since ERGs are inclusive by design and open to all of your employees. Don't worry, we make understanding pricing easy for you, book a call with us to get a
quick quote
.
Still have questions?
Can't find the answer you're looking for? Drop us a quick email and we will get back to you!
Erg Management Software Made Easy
Get Started with Diverst
Employee Resource Groups drive innovation, engagement, development, growth and culture. Combine your approach with a DEI platform that simplifies your biggest ERG challenges.
Get A Diverst Demo