ERG Software
ERG Management Made Easy
All in one ERG Platform to boost membership, increase engagement, measure impact, and save time. All while driving diversity, equity, and inclusion.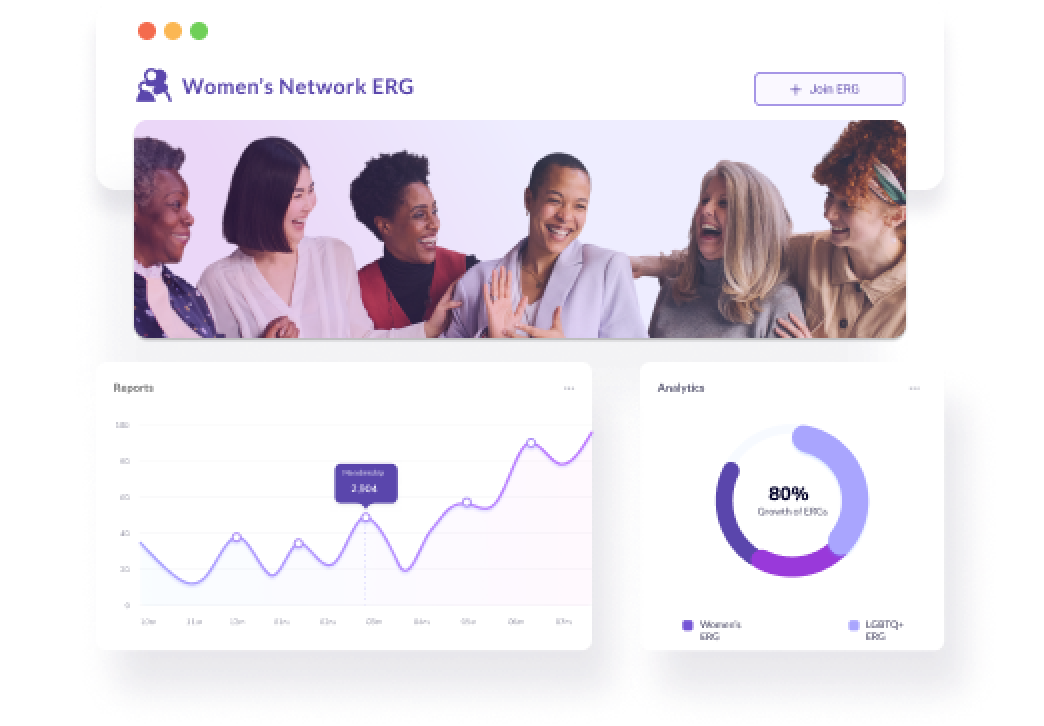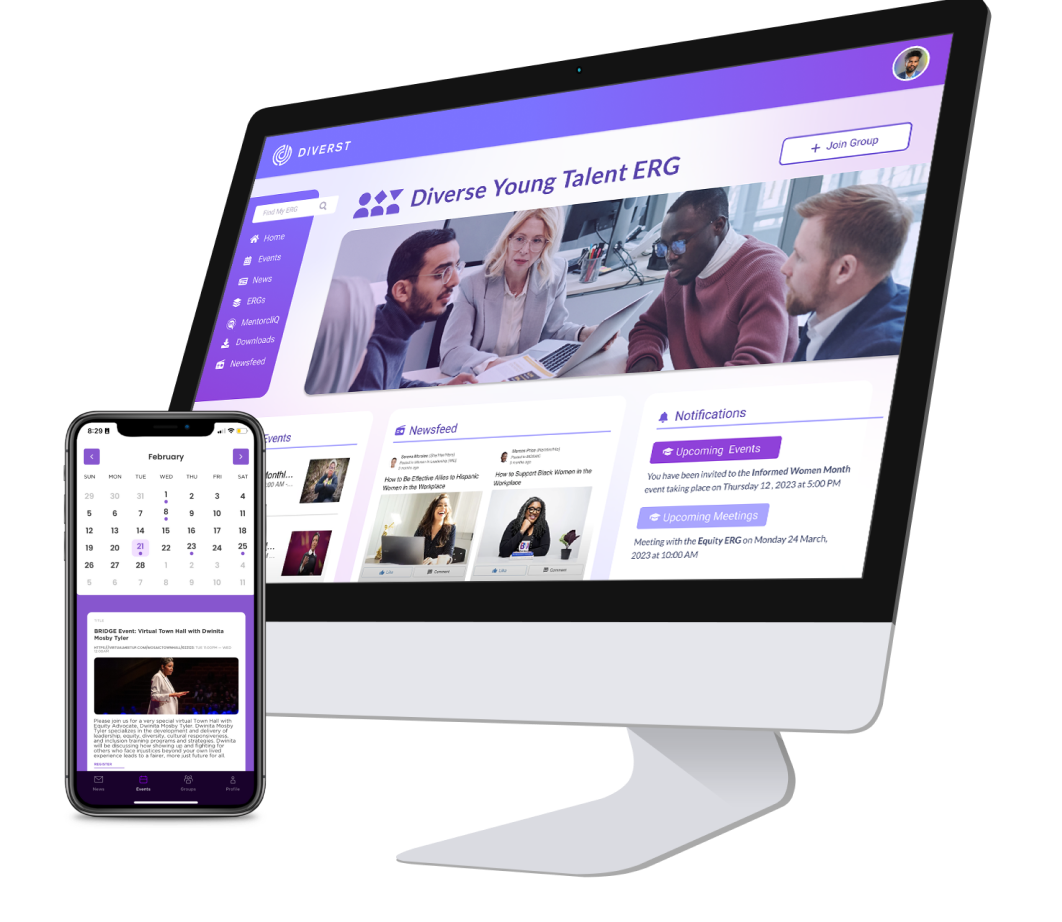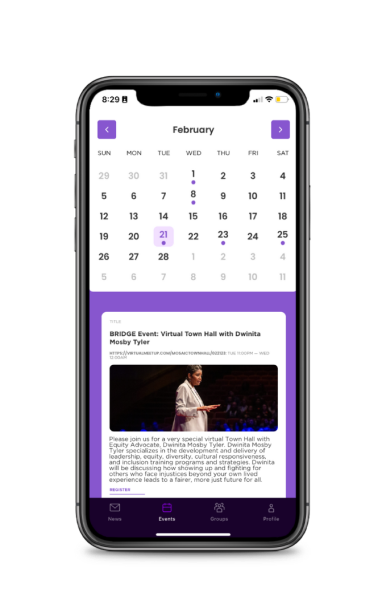 Homepage ERG Management Made Easy
All in one ERG Platform to boost membership, increase engagement, measure impact, and save time. All while driving diversity, equity, and inclusion.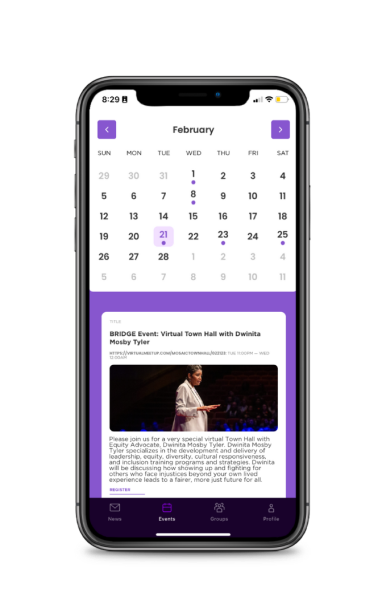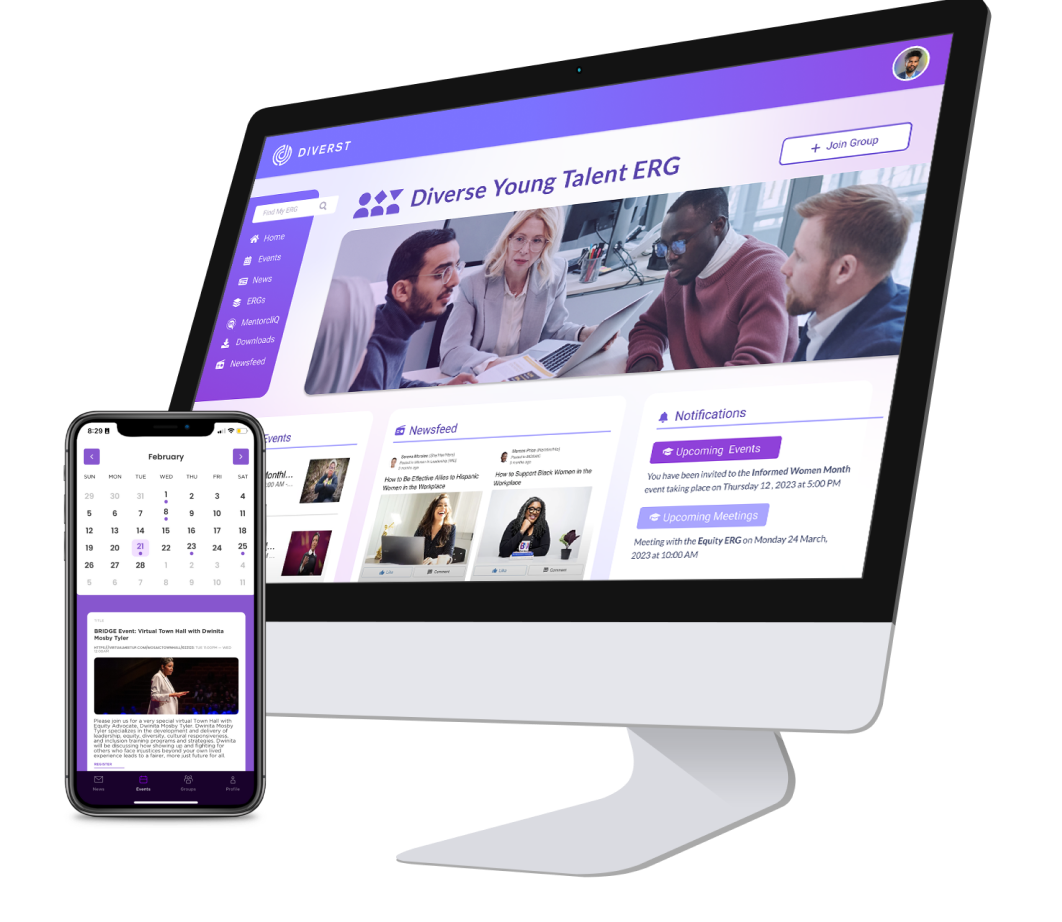 Why Diverst's ERG Software?
Membership
Manage Employee Resource Groups from an intuitive dashboard and promote diverse talent from with your ranks
Engagement
Engage diverse employees to meet your objectives and deliver "impact on business" results. Connect D&I with ROI.
Measurement
Employees who feel like they belong have higher retention rates and are more innovative — a critical recipe that boosts organizational performance.
Foster Belonging & Turn
DEI Into ROI
Diverst is your diversity, equity, inclusion and belonging platform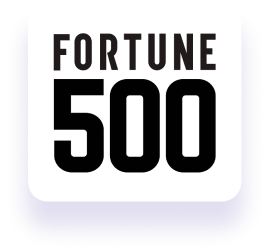 Empower Your Team
Diverst simplifies the journey, offering intuitive tools and resources that effortlessly bring together members, leaders, and the DEI team, creating an effective and impactful ERG experience.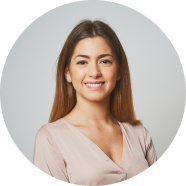 ERG Members
JOIN Communities
ENGAGE with Events & Content
CONTRIBUTE to Mission & Goals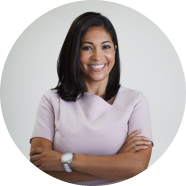 ERG Leaders
ATTRACT Members
PROMOTE Engagement
BUILD Communities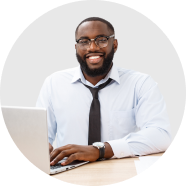 DEI Team
CENTRALIZE Data
MONITOR Performance
MEASURE Impact
Erg Management Software Made Easy
ERG Management:
Manual VS ERG Software
ERG Management Made Easy with Diverst. For ERG Managers, transitioning from manual to software offers significant time savings by streamlining the ERG workflow. ERG Members benefit from an enhanced user experience, optimizing their interactions and leading to increased engagement. DEI Teams will tap into advanced analytics and insights, providing metrics to assess and measure the impact of ERGs. And for the broader company, ERG management software translates to nurturing a culture of inclusivity and deepening a sense of belonging.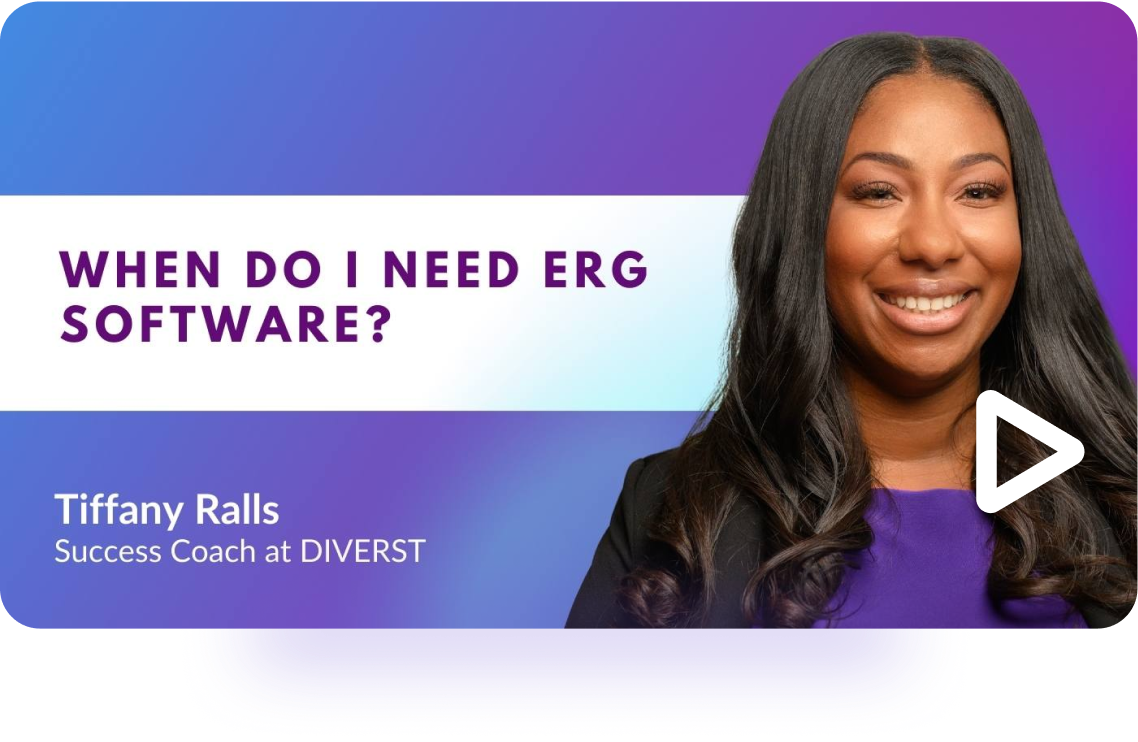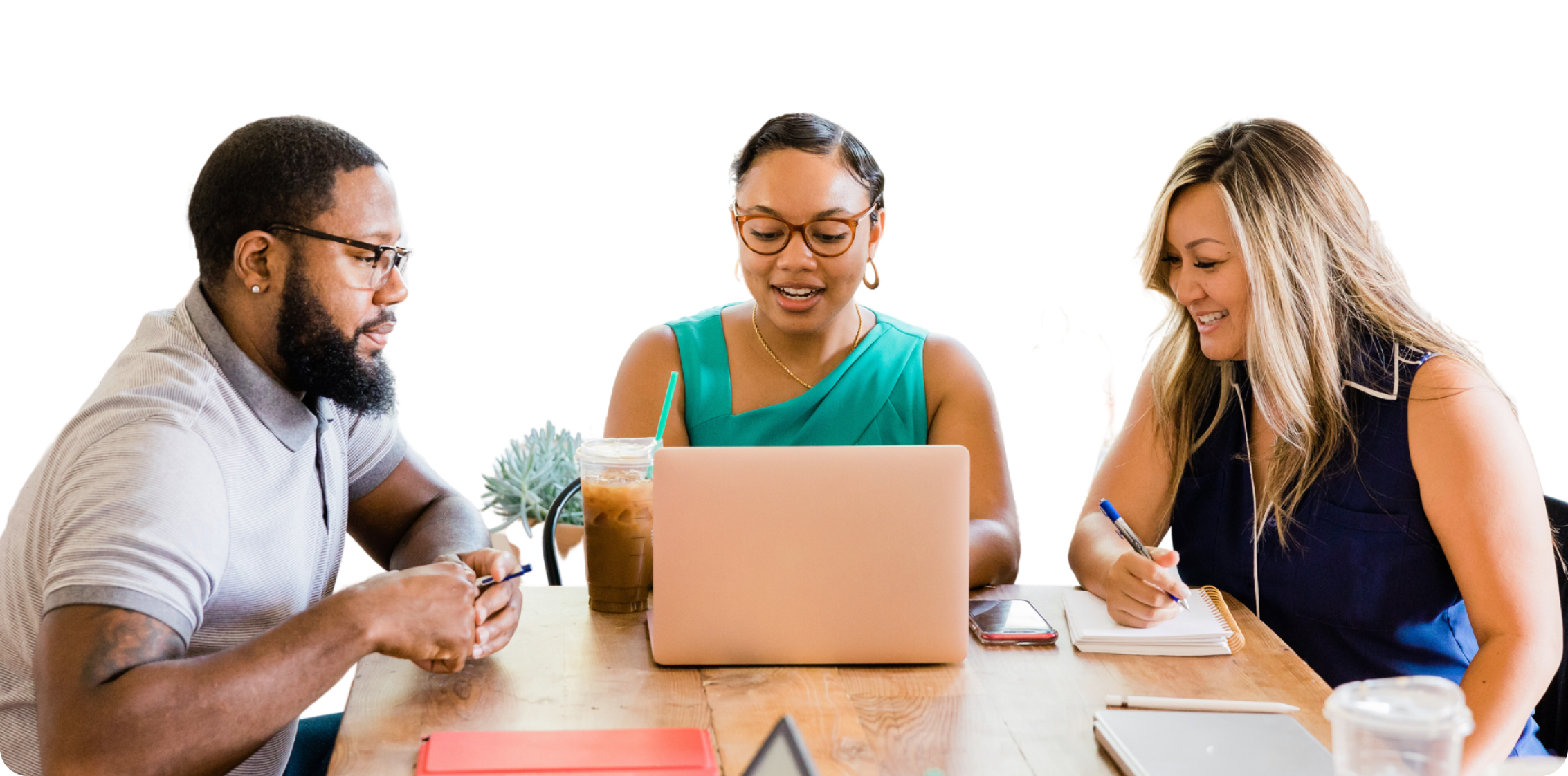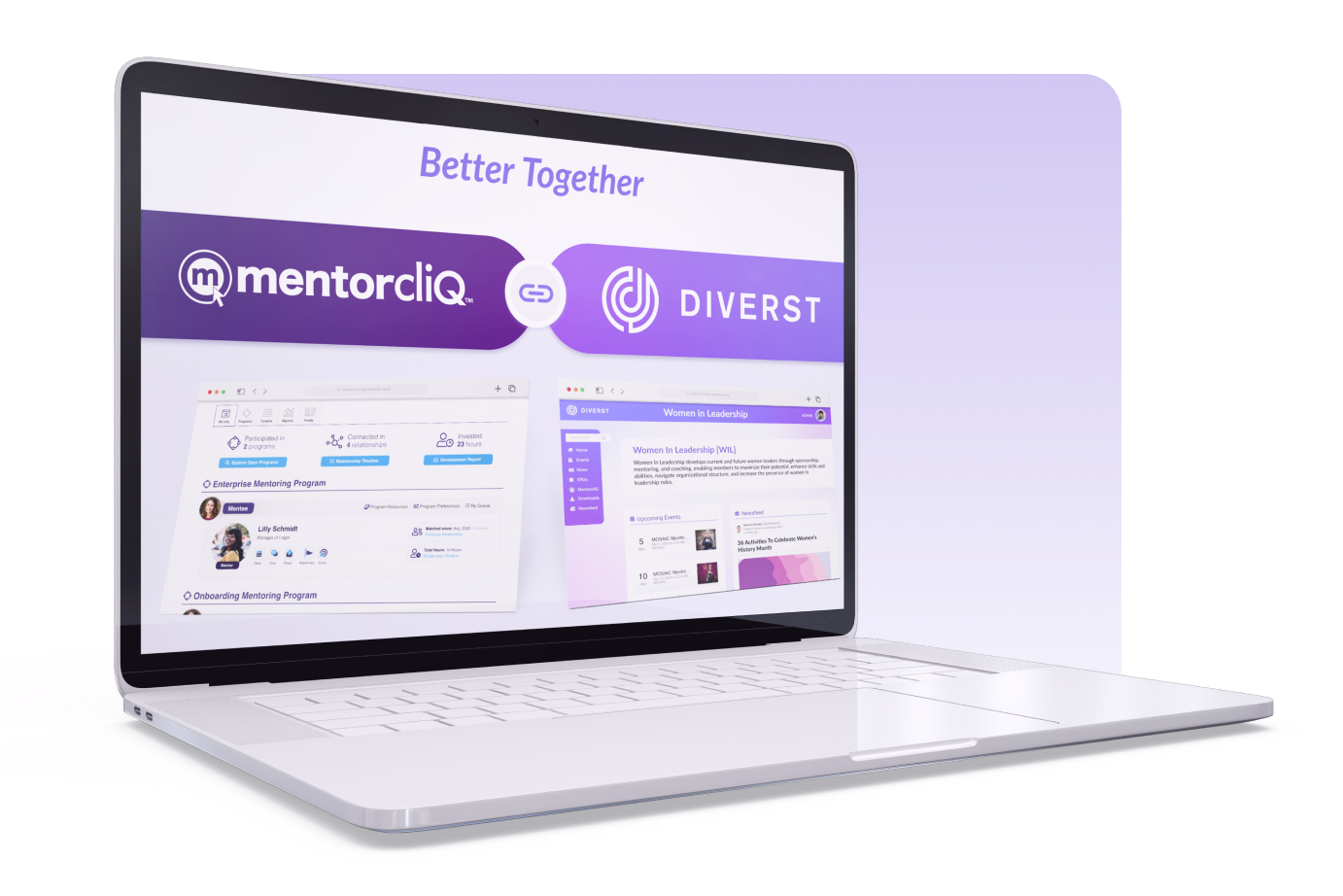 Supercharge Your DEI Goals: Mentoring & ERGs
Employees prioritize working for companies that value DEI, seeking affinity-based professional development, skills enhancement, and meaningful engagement at work. The combined power of ERGs and mentoring bridge employee engagement, development, productivity, and DEI goals, as evidenced by the fact that:
Frequently Asked Questions
Questions more ERG Leaders and DEI Teams have about ERG Management Software
Diverst's Employee Resource Group software is a high-touch, multi-featured platform designed to help enterprise companies and government agencies turn D&I into ROI. Our platform provides the framework to launch, manage, and measure employee resource groups with ease. Companies that use Diverst's ERG software find that it makes all aspects of the user, leader, and admin experience more fluid and, therefore, more enjoyable and more impactful.
Yes! Diverst will work directly with your IT team to pull in your HRIS data. We follow industry-standard privacy and security practices with your HRIS data. To see what this looks like in action,
set up a call
.
Diverst's platform provides both ERG leaders and administrators access to a suite of engagement and participation metrics at both the user and program levels. Visual analytics dashboards deliver actionable insights for stakeholders.
The number one factor is how many employees you have in your organization since ERGs are inclusive by design and open to all of your employees. Don't worry, we make understanding pricing easy for you, book a call with us to get a
quick quote
.
Still have questions?
Can't find the answer you're looking for? Drop us a quick email and we will get back to you!
Erg Management Software Made Easy
Get Started with Diverst
Employee Resource Groups drive innovation, engagement, development, growth and culture. Combine your approach with a DEI platform that simplifies your biggest ERG challenges.
Get A Diverst Demo