ERG
15+ Game-Changing ERG Statistics – 2023 Research Updates for ERGs and DEI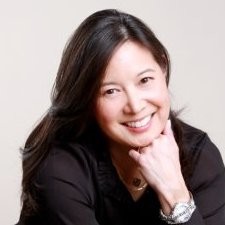 Toki Toguri
Co-founder and Customer Success Director for Diverst
Aug 30, 2023
Employee Resource Groups, or ERGs, are now standard at companies across the US. They're also becoming more established and widespread globally, especially in Canada and the UK. The growing interest and importance of DEI and other employee engagement needs means companies must better understand why these groups are now so common (and in such high demand from workers) and how to maximize the benefit of offering them to employees. Having ERG statistics to quote and data visualizations to share can be precisely what HR and learning and development leaders need to persuade their executive teams to invest in ERGs.
Because adequate data on ERGs is often hard to find, this post should help you better understand the landscape and why ERGs are just as important as they've always been — and maybe even more so in our increasingly diverse workplaces. Feel free to use any information you find here, including any data and charts we've created on employee resource groups.
Below, you'll find data on the following ERG and ERG-aligned topics:
ERG stats covering the Fair360/DiversityInc Top 50
Critical DEI stats
This data can (and will) change in the future, so be sure to bookmark this page or use Google Alerts to get updated immediately when there are changes to this page. Not sure how to use Google Alerts? Here's how:
Log into your Google account (you can also do this if your work email account is hosted by Google).
Go to the

Alerts page

(www.google.com/alerts)
In the line where you see "Create alerts about…" but the URL for this page (www.diverst.com/ERG-statistics/)
Adjust the settings (such as alert frequency and language)
And you're done!
You can use that process for almost any web page on our site where information regularly changes or for the entire Diverst website if you'd like. Now that you're squared away let's get to the data!
ERG Statistics from the DiversityInc Top 50 and Fortune 500
Although no specifically the case, employee resource groups are commonly a major factor in a company's Diversty, Equity, Inclusion and Belonging (DEIB) strategy. Fair360's DiversityInc Top 50 is one of the most well-respected organizations in the market that analyzes and ranks companies based on their support and deployment of DEI strategies. To that end, it makes sense for us to whittle down the data to see what the ERG landscape looks like within the companies noted for their wide support of DEI initiatives:
100% of the DiverstyInc Top 50 have ERG programs.
90% of Fortune 500 companies have ERGs. (McKinsey)
67% of ERGs have around two leads who spend up to 3 hours per week on group management.
ERG leads are increasingly being compensated for their time. In 2020, only 6% were compensated. In 2022, 42% were compensated. The average compensation is a little over $2,000 annually. (The Rise Journey)
36% of DiversityInc Top 50 companies prefer the term "Employee Resource Groups," while 32% opt for the term "Business Resource Groups." How companies choose to name these groups matters, as it often underscores what purpose the organization wants these groups to serve. You can read more about that on our ERG vs. BRG breakdown.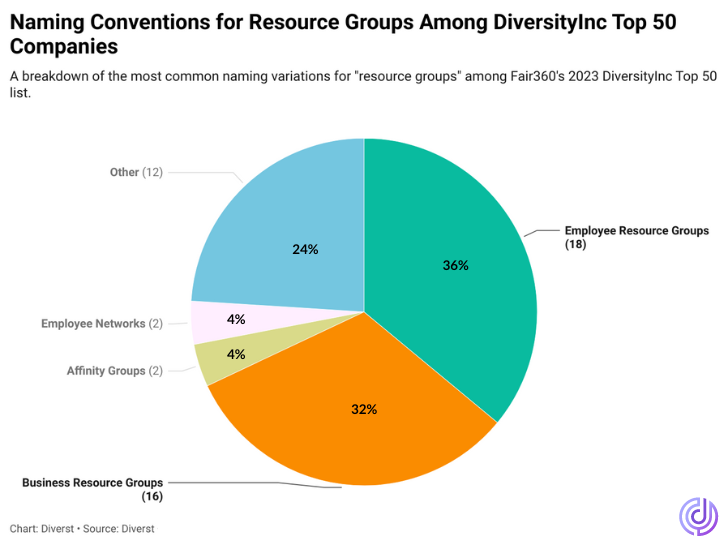 By and large, the size of the organization doesn't matter. Excluding Target, the biggest outlier in our data, the average number of ERGs at DiverstInc Top 50 companies is around 10. That means you'll likely find around 10 ERGs at any company, whether it has a few thousand employees or hundreds of thousands. What often happens is companies have different chapters nested within each ERG the larger the company grows.
80% or more DiverstyInc Top 50 companies have ERGs for the following affinities and demographics: Women, LGBTQIA+, People with Disabilities, Veterans, Black/African American, and Hispanic/Latino. After that, the drop-off tends to be fairly large for support of ERGs among other affinities or demographics. However, note that we said the average number of ERGs is 10. That means that outside of the top 6, organizations tend to have a different mixture within the remaining 4-5 ERGs they support. Other common but less-often supported ERGs include Pan-Asian (68%), Multi-Generational (32%), Young Professionals (30%), and Indigenous Americans (30%).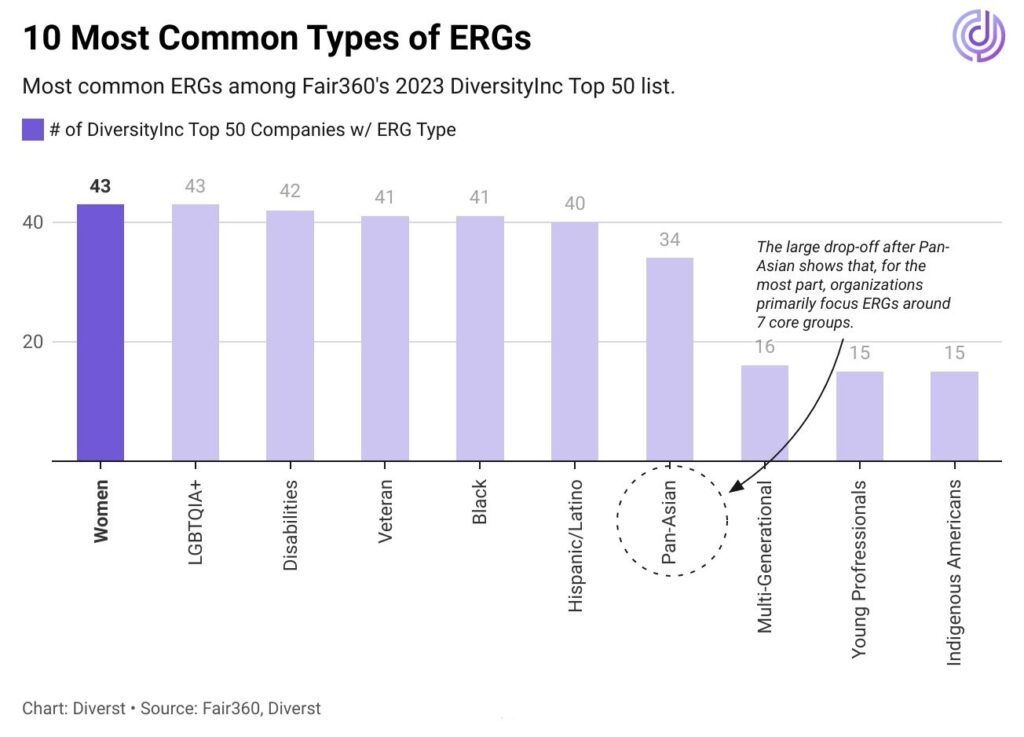 In 2023, Target had the largest number of ERGs reported by any organization on the DiverstyInc Top 50 list, with over 100 ERGs mentioned on its company website. Statistically, this is a huge outlier (which is why we leave it off the average for number of ERGs in the list). However, it's a case study of how organizations can easily create a self-service model for launching and running ERGs. This approach works best when ERG software is supporting the strategy.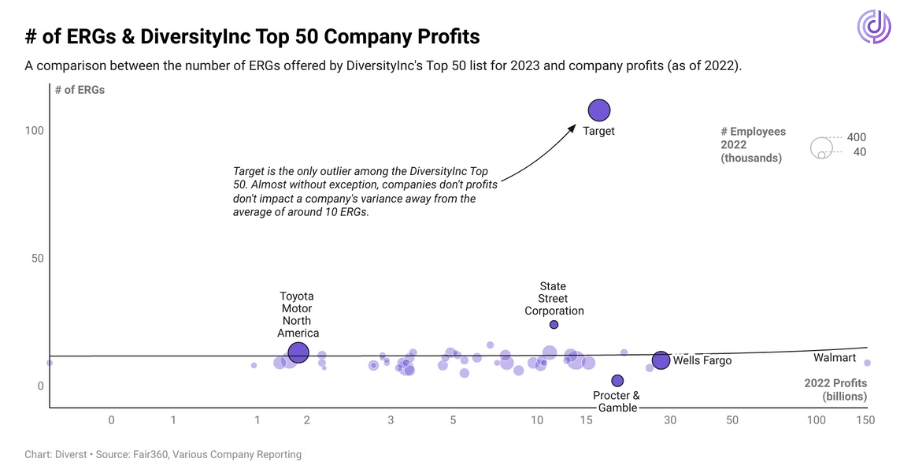 Within the DiverstyInc Top 50, financial services companies tend to have the highest average number of ERGs (12). Meanwhile, banks tend to have the lowest average number of ERGs (9).
Interestingly, companies that support Cultural and Religious ERGs (17 out of the 50 companies on the DiversityInc Top 50) tend to have the highest average profits. This category includes ERGs for Middle Eastern, Indigenous American, Christian, Muslim, Jewish, and Hindu employees.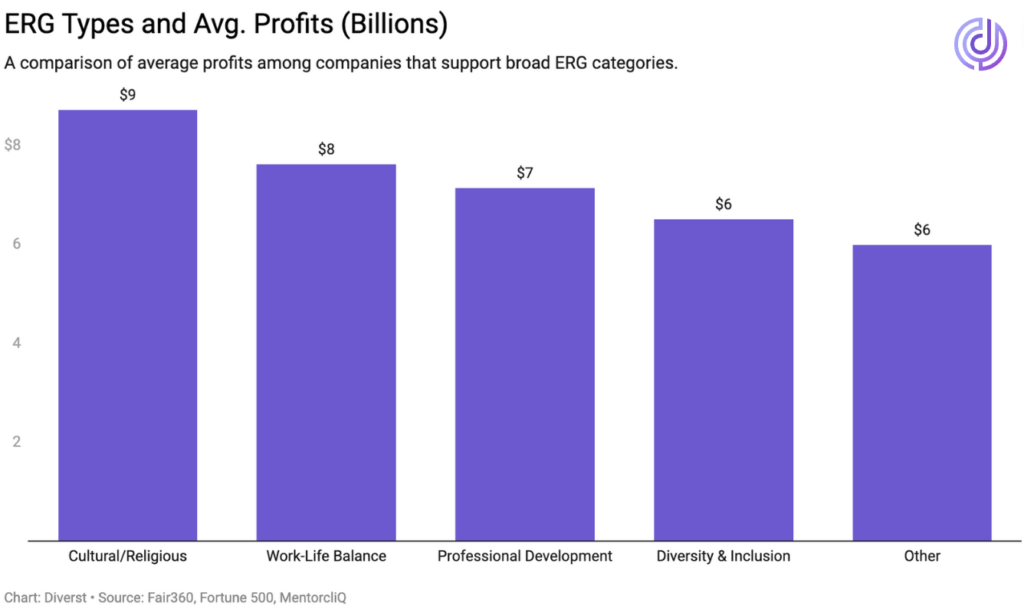 Critical DEI Statistics
The ongoing assault on DEI and DEI-aligned topics, such as corporate ESG reports, is notable. Yet DEI still plays an important role, especially for companies seeking to boost profit margins. A stronger approach to Diversity, Equity, Inclusion, and Belonging can positively impact everything from recruitment to retention to creativity and innovation. Employee resource groups are just one piece of the puzzle for DEI, but an important one.
To that end, several stats can help HR and talent development leaders better understand why DEI is necessary.
53% of workers say that companies focusing on DEI is a "good thing." (Pew Research)
Perhaps troublingly, the share of White employees who agree with that statement was just 47%, with 21% also stating it's a "bad thing." Comparatively, 78% of Black employees say a DEI focus is a good thing, and 1% say it's a bad thing. Among Hispanic workers, that mix is 65% to 5%, and among Asian workers, 72% to 10%. This shows that HR leaders may need to put more effort into helping White employees better understand how DEI impacts and benefits them directly, as well. (Pew Research).
Of course, since 61% of employees state that they have not received DEI training, it should come as no surprise that many White employees don't understand why they should value DEI in the workplace. (Culture Amp)
Companies with a higher percentage of women leaders were more likely to be in the top 10 for financial performance than companies without women leaders. (

DDI

)
MentorcliQ's 2023 Mentoring Impact Report confirms this, as it found that companies with women CEOs that offered mentoring programs were more profitable than those without women CEOs and without mentoring programs. (MentorcliQ)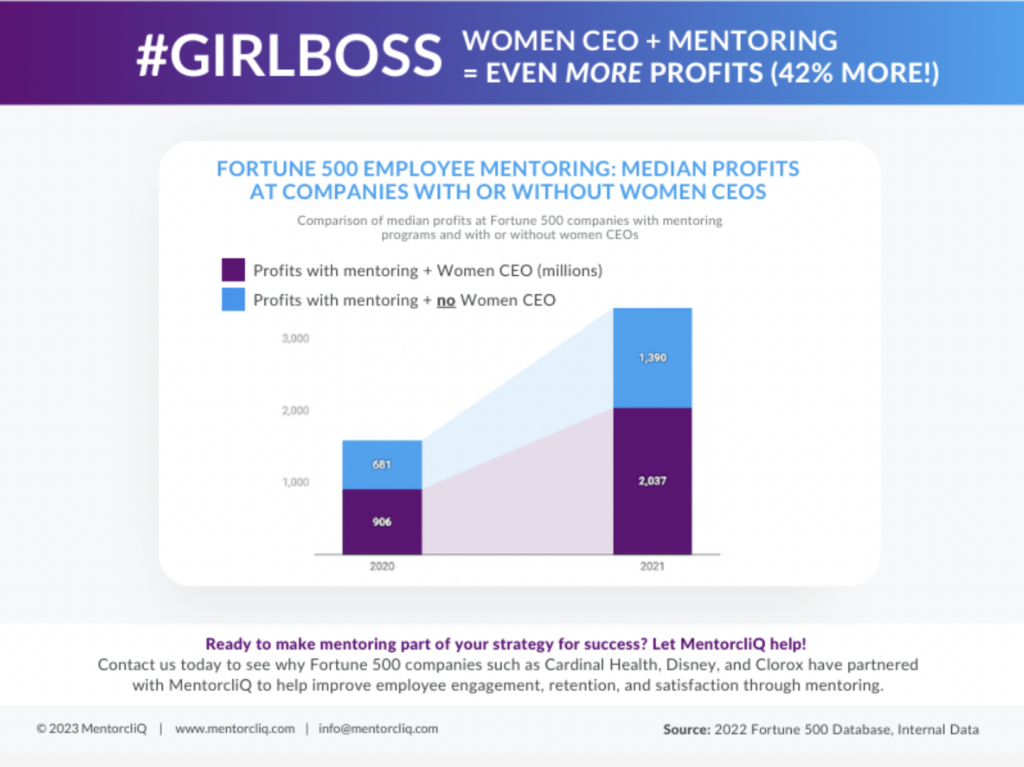 The DDI data and MentorcliQ data also confirm a 2020 report from McKinsey that found the same thing: companies with more diverse leadership teams financially outperform those without any diversity among the C-suite. (McKinsey)
DDI also found that women and minorities are more likely to quit to advance in their careers. This is telling, as properly created and strongly supported employee resource groups can help serve as high-potential leadership incubators. (DDI)
A survey of over 3,000 HR leaders found that 75% of companies have a budget for DEI initiatives, and 35% planned to increase that budget in the coming year. (

Workday

)
Unfortunately, that same survey found that only 20% of companies are measuring their DEI initiatives' impact. That category includes ERG programs. (Workday)
ERG Stats Implications and Use
At their core, ERGs are an engagement and retention strategy. Data shows that when companies provide their workers with opportunities to engage with each other, develop relationships and community, and grow their personal and professional networks, they're far more likely to stick around. They're also more likely to be more productive and produce a higher quality of work.
HR leaders who want to expand their ERGs can do all of the following:
Assess the ERG landscape at your current organization. Given the data presented here, does your company meet the average number of ERGs, with the DiverstyInc Top 50 as your baseline?
If you're below the average, try to understand why. There could be a missed opportunity or unmet need. Check your employee retention rates among populations where no ERG exists to provide that population community and growth. An ERG may be a great way to serve that population if it's higher than average.
Alternatively, if you have an above-average number of ERGs, consider whether your ERG leaders need some additional support. Particularly if your organization is large, those leaders may be struggling to juggle their leadership responsibilities with their regular job duties. Some organizations, like LinkedIn, have gone all-in on their support for ERG leadership with higher compensation and stipends, training, and technological support.
On that end, assess whether your ERGs are adequately supported, regardless of their size. Is your company compensating ERG leaders, for example? Or are you in the 58% of companies that don't offer any ERG leader compensation? ERG leaders doing the work without a budget may be less likely to put in the effort to make these groups as successful as they could be.
Determine if your ERG leaders need help managing their groups. The larger an ERG becomes, the more difficult it becomes to manage. Since ERG leaders are typically non-executive and often not compensated, they have minimal bandwidth. ERG software can help significantly reduce how much time they need to devote to the program, creating more buy-in from volunteers leading these groups.
Employee resource groups are common enough that most companies have them. The key for HR leaders is to learn how to get their executive teams to support those programs better. Start by developing a plan to measure the organizational impact of your current ERGs, then develop a plan for how to expand your approach to make ERGs multi-functional.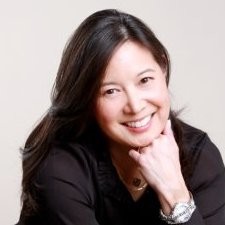 Toki Toguri
Toki Toguri is the Co-founder and Customer Success Director for Diverst, providing diversity engagement and collaboration tools for the workplace that go beyond the hiring of diverse talent. She operates at the cutting edge of DEI technology, enabling outsized ERG growth, program success, and the attainment of client results through improved employee engagement and management facilitation.