DEIB
Benefits of diversity in the workplace: great for culture, equity, innovation and profitability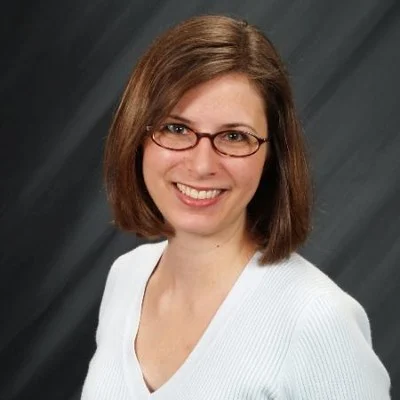 LAURA FRANCIS
Mentoring Community Director and Workplace Mentoring Expert
May 24, 2023
There is a growing body of empirical evidence showing workplace diversity leads to better ROI. This holds true, on average, for organizations where DEI is an intentional approach and viewed in the proper context. Today's business leaders are embracing workplace diversity and inclusion with the added realization that an inclusive and diverse workforce is an essential element for increased innovation and profitability.
What Does Workplace Diversity Mean?
To better understand this concept, let's start by defining what we even mean when we talk about diversity in the workplace.
The key word here, of course, is "diversity." There are many angles to that concept. By definition, diversity just could simply mean "variety." Extended to a business or organizational setting, workplace diversity means a few things:
Variety of ethnicities
Variety of genders
Variety of cultures
Variety of beliefs
Variety of experiences
Variety of abilities
Most companies that begin implementing DEI strategies tend to only focus on the most visible concepts of diversity, e.g., a variety of ethnicities, genders, and cultures. That's certainly a great start, but there are many problems even with that approach. Two of the most common issues for companies that narrow their focus here include:
Ethnicity, gender, and culture are not always visible. This is important to remember, especially because the wrong assumptions could have legal consequences. We all hold private assumptions about what is true of someone's ethnicity, gender, or culture. However, acting on those assumptions can lead to significant misunderstandings or worse, especially from a business perspective.
Organizations may assume their job is done after hitting visible diversity goals. Having goals around increasing the number of women or the number of BIPOC employees is great. But employee engagement doesn't end after a new hire onboards. Consequently, this is why the nonprofit organization Hue found that 84% of BIPOC employees feel their companies aren't making adequate progress in supporting workers of color. In comparison, 82% of HR leaders believe their companies are doing well on that end. That disconnect has everything to do with viewing DEI goals from a quantitative perspective (HR) versus a qualitative perspective (employees).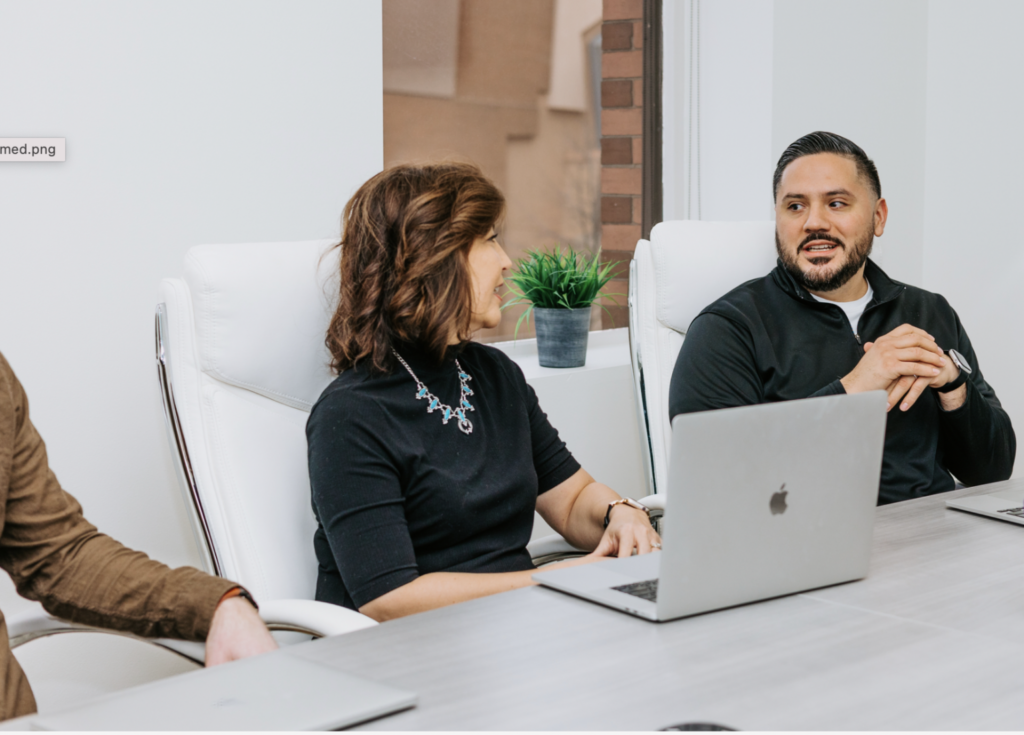 Even Ernst & Young (EY) recognized that this issue was big enough to study. In a 2018 study, titled, "Why your diversity and inclusion strategy should consider more than gender and background", EY identified several other types of "diversity disruptors" companies should focus on, including generational and cognitive diversity.
That begs the most obvious question here: What's the right approach? We'll get into that a bit more, but at a high level, companies should be doing two things: expanding their concepts of what "diversity, inclusion, and equity" means and implementing ongoing support structures for workplace diversity.
How Does Diversity Improve Company Innovation and Profitability?
Innovation and profitability are directly connected. An MIT/Sloan study by researchers Dylan Minor, Paul Brook, and Josh Bernoff teased this out by looking at companies that used ideation management software. The study discovered a positive correlation between the number of ideas accepted and a company's profits. Additionally, the authors write that "the more ideation, the faster they grew.
So how does that connect with diversity? Well, one need only look at the Wall Street Journal's definitive study, "The Case for More Diversity." This study examined the S&P 500 for diversity metrics and profits, with one distinct takeaway:
"Diverse and inclusive cultures are providing companies with a competitive edge over their peers."
Of course, there are more examples we can (and will) point to:
Much of this comes down to the fact that people with different backgrounds and life experiences can often look at problems in different ways. Whereas homogeneity in backgrounds and experiences breeds similar results when looking at a problem, a diversity of experiences will increase how problems are examined and solved. While it's possible for a homogeneous organization to be highly innovative, there will be limits. By accounting for and building a comprehensive approach to diversity into its workforce DNA, companies create an environment that's naturally more innovative.
How Is DEI at Work Good for Company Culture?
Diversity in the workplace provides employees with a greater sense of belonging, which translates into a more trusting and engaged employee, leading to increased productivity and a greater sharing of ideas. When an employee can relate to an environment where their peers share a distinct identity, it offers a sense of community – which arguably is the cornerstone of any culture.
Companies must also take into account the needs and wants of their workforce. A CNBC/Survey Monkey study found that 80% of people want to work at a company that supports diversity.
Just how committed a company is to DEI matters, as well. A Goodhire study found that 81% of employees (and 87% of leaders) would quit if their company wasn't properly committed to diverse, equity, inclusion and belonging (DEIB).
You'll want to make sure executive leaders fully understand the math on this one. Employees want to work at a company that supports DEI legitimately. They're willing to quit if they don't see it happening. And with the cost to replace employees sky-high, at 1.5 to 2x salary (according to Gallup), it makes more financial sense for a company to support inclusion at work than to ignore it.
How Do I Support Inclusion at Work?
While equity should be universal, getting senior leadership attention at the senior leadership is often still a challenge. Fortunately, the prospect of profitability is often enough to turn heads.
The key, of course, is in convincing executive leaders that profitability and DEI are directly connected. As the ultimate business pursuit, activities that deliver strong profitability register the loudest blip on the executive radar. Achieving better profitability becomes an imperative amid economic uncertainty.
Givent that, when you can prove that a diverse workforce helps a company better withstand cyclical waves in the economy, that gets airplay in the boardroom.
First, lead with data
Great Place to Work is a global expert on workplace culture. It found that publicly traded companies with a highly diverse and inclusive talent pool that also "listened" thrived before, during and after the great recession of 2007. Those companies gained a 4x larger stock return than the S&P 500. This data came from organizations of 1,000+ employees where underrepresented and historically disadvantaged groups of employees displayed a positive experience at every level of the organization.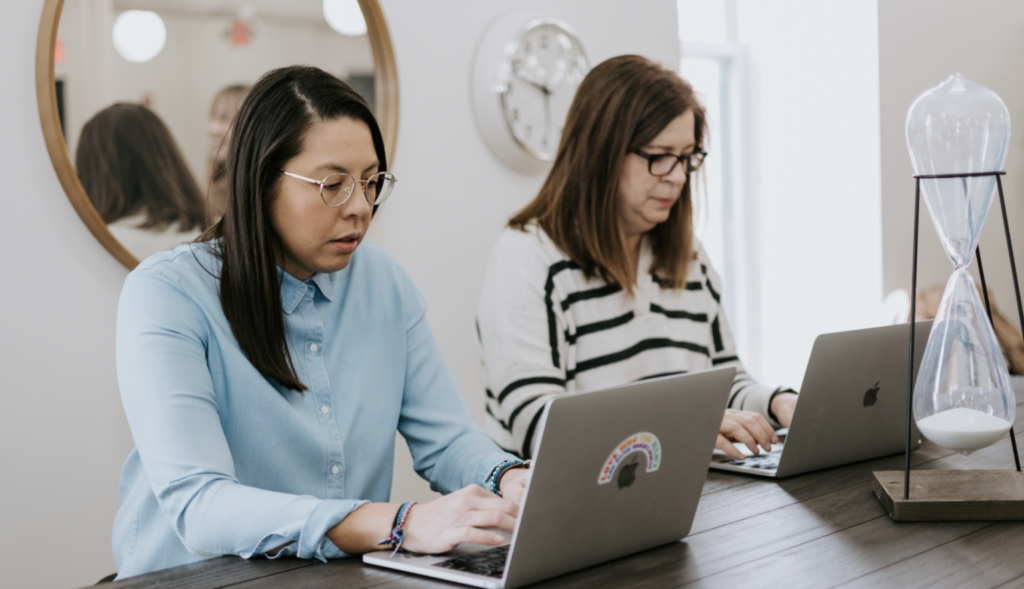 Will history repeat itself? Most likely.
The experiences of women, people of color, LGBTQ workers, and people with disabilities comprised the sample of the study group. Great Place to Work ranked an Index Survey about trust, pride, and camaraderie they experience in the workplace and how it affects other colleagues.
The company's research adds to evidence that diversity and inclusion in the workplace isn't just the right thing to do, it better for business. Inclusive businesses enjoy more than 3x revenue growth than their less inclusive peers.
Second, offer solutions
Executive leaders are more likely to buy into the idea of diversity when you attach solutions to it. Put all the data you want in front of them to convince them that it's important. They're going to want to know how you plan to get it done. Here are 5 things you can do right now or add to your strategy that will help you get executive leaders to buy in:
Employee Resource Groups: ERGs are a great way to offer ongoing support for DEI. They're effective at attracting diverse talent to the company and keeping that talent. ERGs are measurable culture engines that you can tie directly back to important metrics, such as engagement and retention. We recommend you read our post on ERG Metrics so you know what type of data to put forward.
Mentoring Programs: Mentoring programs allow you to match employees into social learning relationships that streamline both learning, engagement, and culture development. There's no limit to the type of mentoring programs you can have. Most executive leaders can positively point to a mentor they've had in their career that was pivotal to their success. All you need to do is put this idea in front of them with the right aligned metrics and action plan, and most leaders will get on board.
Diversity Recruitment Strategies: Implement targeted recruitment strategies to attract a more diverse range of applicants. This could involve partnering with universities, attending diversity job fairs, or advertising on job boards that cater to underrepresented groups. This strategy can be measured against traditional hiring metrics, such as the number of applications received, the diversity of candidates in the recruitment pipeline, and the diversity of new hires. Over time, it can also be measured against longer-term metrics like retention and promotion rates among diverse employees.
Supplier Diversity Programs: Establishing a supplier diversity program involves committing to purchasing goods and services from a more diverse range of suppliers, including minority-owned, women-owned, and veteran-owned businesses. This not only promotes diversity and inclusion outside the company but also can provide access to new markets and innovative products. The effectiveness of supplier diversity programs can be measured using procurement KPIs, such as the proportion of spend with diverse suppliers and the number of diverse suppliers in the supply chain. It can also be evaluated based on the degree to which it helps the company reach new markets or develop innovative products.
Economic uncertainty seems to be the only thing that's certain these days. Businesses need to create effective strategies that leverage people in a way that reduces turnover (an exceptionally high cost to businesses) and increases profits at the same time. DEI can do just that, as long as your approach is authentic, sustained, and measurable.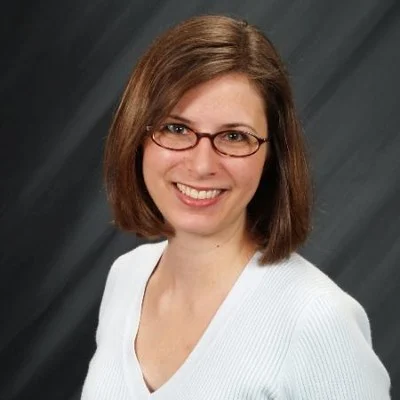 LAURA FRANCIS
Laura Francis is the Mentoring Community Director for MentorcliQ. As a proud mom of a child with disabilities, she enjoys writing about the connections she sees in her personal life and professional life. Her articles can be found on the MentorcliQ Blog, in Training Journal and Chief Learning Officer magazine, as well as on ATD, Training Industry, and other learning and development websites.